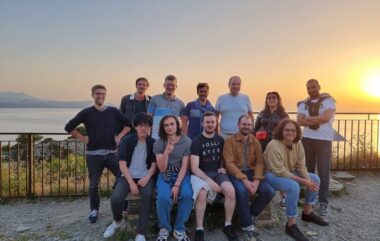 Seminar in Corsica
Another beautiful French region for our 2022 seminar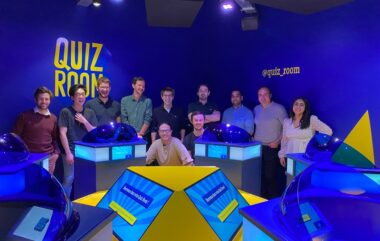 Team Building "Quizz Room
After Work at "Quizz Room" where we could test our current and past knowledge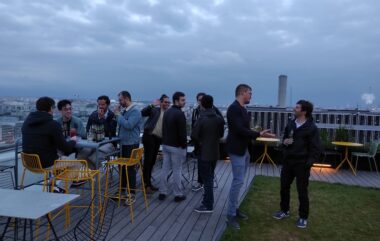 After Work on the roofs of Paris
At Bilink, there is always a convivial moment after a team meeting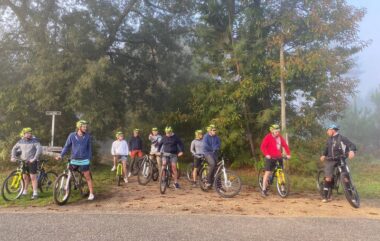 Seminar in Les Landes
Sport and relaxation seminar in Les Landes in a very pleasant setting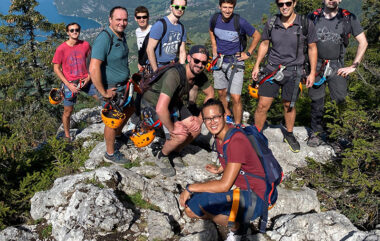 Seminar in Annecy
In 2020, Bilink took to the skies for its annual seminar in Annecy. A change of scenery, high-flying sports and hiking were all part of this extraordinary trip.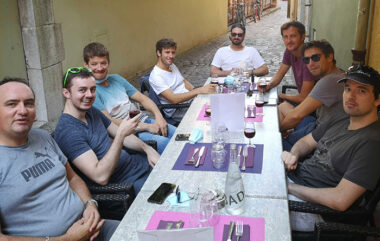 Team meeting
After the hard period of confinement, let's get together for a drink and share a good time!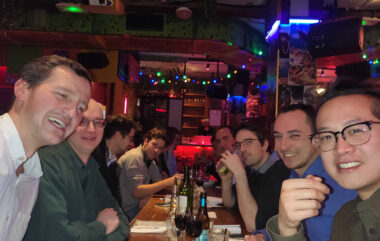 Christmas evening
This year's Christmas was an opportunity for the entire Bilink team to get together for a cocktail party and a restaurant to close the year in style!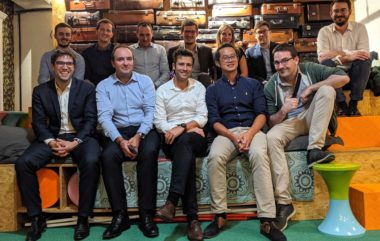 Team meeting
This new meeting was an opportunity to welcome newcomers and also to reward the seniority of former employees with culture vouchers. To celebrate all this, what could be better than Pizzas and a good atmosphere in a bar in the city?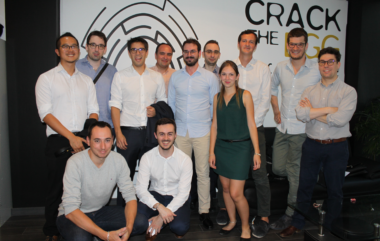 Team building "Escape Game
Ouff everyone is out and about and we've broken records for speed. Nothing stops us at Bilink!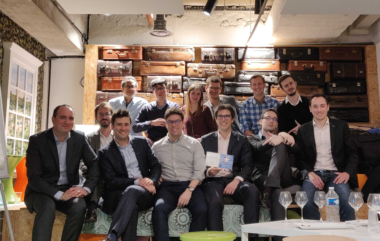 Awarding of the Happy At Work Label
During one of our regular team meetings, the management took the opportunity to inform all employees that the company had been awarded the Happy At Work 2019 label by Choose My Company. We were ranked 1...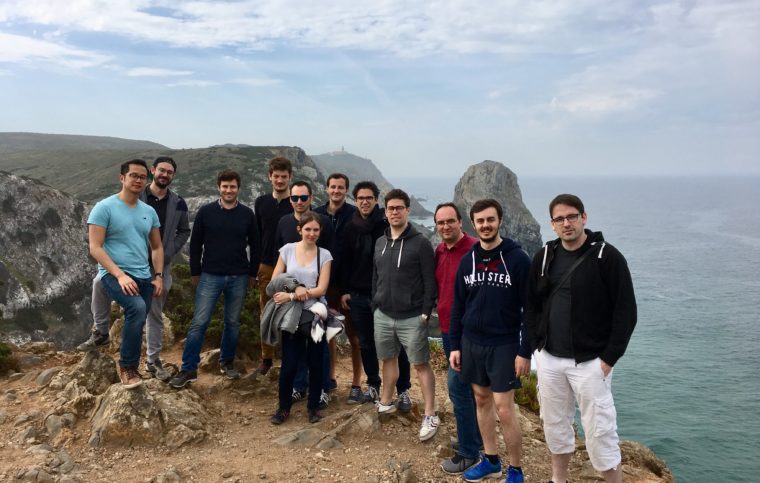 Lisbon Seminar 2019
In 2019, Bilink has decided to spend its now traditional seminar in Portugal. The programme includes sports activities, beautiful landscapes, culinary specialities and lots of festivities. A bit like 2018, but better.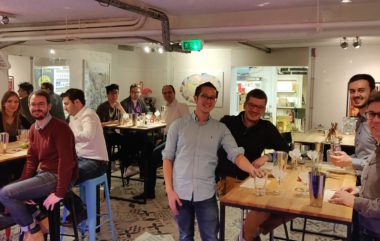 Christmas evening
The 2018 Christmas party started with a cocktail creation team building. Then the long awaited moment of the secret santa arrived. Everyone was given a gift starting with the first letter of their first name by one of their colleagues...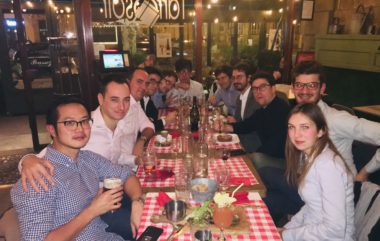 Beaujolais nouveau festival
After a team meeting, what could be better than to enjoy the Beaujolais nouveau festival? On the menu, a convivial moment between colleagues to discover the 2018 vintage... which tasted of banana for a change 🙂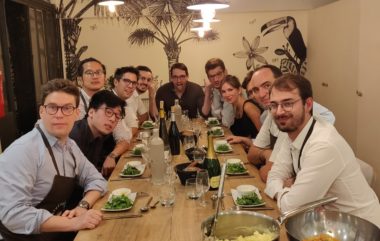 Team building "culinary challenge
Have you ever wanted to know if your colleagues could cook? It was a real "battle" worthy of the TV show Master Chef. The two teams were separated by the chef, who told us that they had to work together to find the best...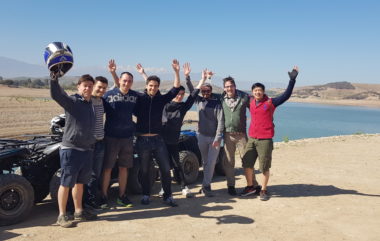 Marrakech Seminar 2018
For the year 2018, Bilink flew to Marrakech. On the agenda: sun, sports activities, lots of festivities and a great atmosphere throughout the weekend! ... and also a bit of work anyway!