What is embedded analytics?
Embedded analytics, according to SAP, is the ability to perform real-time analysis directly in a business tool (an ERP, a CRM, etc.). In other words, it allows the integration of operational reporting and business processes in a common interface. The whole range of analysis is provided with the solution. For example, a user can consult his sales volume in his usual work application.
Embedded analytics in SAP
SAP has chosen to leverage its flagship data viz' solution SAP Analytics Cloud for embedded analytics. Most of its BI functionalities are consumable and usable from within the solutions. They are perfectly integrated into the business landscape.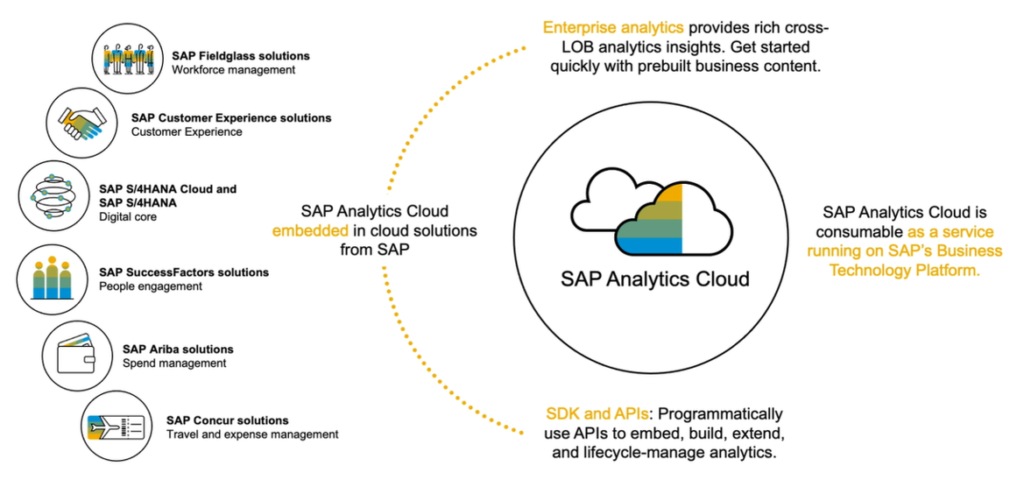 As with all the latest SAP solutions, embedded analytics can be used directly in the interface in a transparent manner and is perfectly integrated into the Fiori portal.

Through embedded analytics, users can access real-time operational reporting from their application using pre-defined content provided by SAP. There is no need to replicate the data in a third-party system. The user can also modify the content as needed and adapt it to their daily work.
A quick tour of the SAP Analytics Cloud
Embedded analytics is based on the SAP Analytics Cloud (SAC) engine. SAP has chosen to integrate the majority of the BI functionality of SAC.
SAC is SAP's cloud-based data visualisation tool and offers an intuitive user experience. It allows business users to build their own reports and consume their data in self-service mode.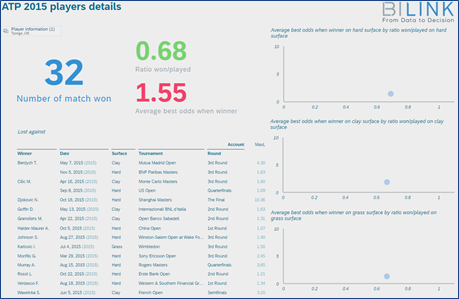 Embedded analytics in SAP S/4HANA Cloud
Let's look at embedded analytics in SAP S/4HANA Cloud. We are not going to discuss the on-premise S/4HANA solution here, which does have embedded analytics, but requires additional effort to develop these Fiori reports.
How does it work? The embedded SAC accesses the ABAP CDS views using the generated queries and publishes the stories directly to the Fiori launchpad.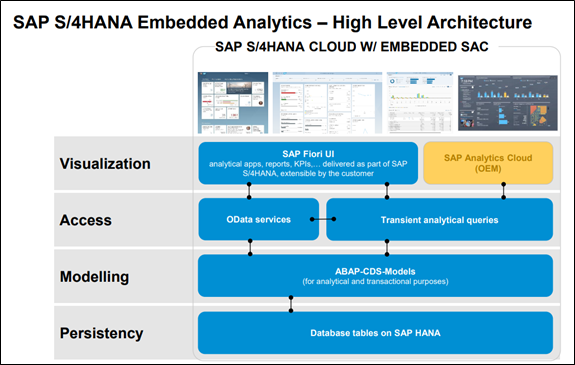 One of the advantages of embedded analytics is the adoption of roles defined in S/4HANA Cloud. The management of access and user rights is therefore integrated between the reporting and the business processes.
In addition, it is possible for the user to customise the report:
by modifying the predefined content delivered by SAP (CDS views and graphics)
by creating its own SAC stories
for more advanced users, create usable CDS views using the embedded SAC
It is therefore clear that the solution here is aimed at several types of user:
The business user who will consume the pre-defined reports or those provided by the key users
The key user who will be able to create his own stories on top of the CDS views provided by SAP or by the technical users
Technical users who can create CDS views and make them available for consumption
Embedded analytics in SAP SucessFactors
SAP Analytics Cloud integrates with SuccessFactors as SAP SuccessFactors People Analytics embedded edition (formerly reporting). This can be accessed from the Report Center. It is particularly interesting to note that People Analytics embedded edition allows you to perform analytics on all SuccessFactors modules. It is also possible to do cross-module analysis, thus accessing a range of reports covering the entire scope of the HR software.
SAP then offers us the possibility to evaluate our daily data directly in our SuccessFactors and to orientate our analyses with the help of several cross-module dimensions.
Even though the content offered by SAP is already quite extensive, it is also possible to create your own reports/stories through the "Query builder" functionality. As with S4/HANA Cloud, the whole system of roles and security is integrated between the reports and the modules.
Embedded analytics vs.
The embeddedd SAC version offers a multitude of possibilities from a BI point of view, but it is important to note that it will not replace the use of SAC. The latter will be used in the following cases in particular:
Analysis on several data sources. Indeed, even if SAC embedded allows cross-module analysis, it remains limited to a single data source. If one wishes to cross data coming from several systems, the passage by a SAC tenant will be necessary
Data acquisition. The embedded SAC is only limited to the BI part. Therefore, you will have to acquire your data in SAC if you want to access the planning and predictive modules,
Access to "Smart Insight" functionalities that allow machine learning and predictive technologies (Discovery, Insights, Transformations, Grouping) only from SAC
The limitations of embedded analytics
SAP has done a lot of work on integrating SAC into its solutions. Despite access to a lot of functionality, there are some limitations to its use, particularly related to its operational analysis nature:
No data logging
A single data source
No extensive data modelling possible
The SAP Roadmap
SAP's medium-term goal is to integrate SAC into its entire cloud suite. Ultimately, SAC will be SAP's go-to solution for cloud-based reporting solutions, both operational and BI. Embedded analytics is already available in :
SAP S/4HANA Cloud
SAP Ariba
SAP Concur
SAP Business By Design
SAP SuccessFactors
SAP Fieldglass
Below is the latest embedded analytics roadmap presented by SAP at Teched 2020: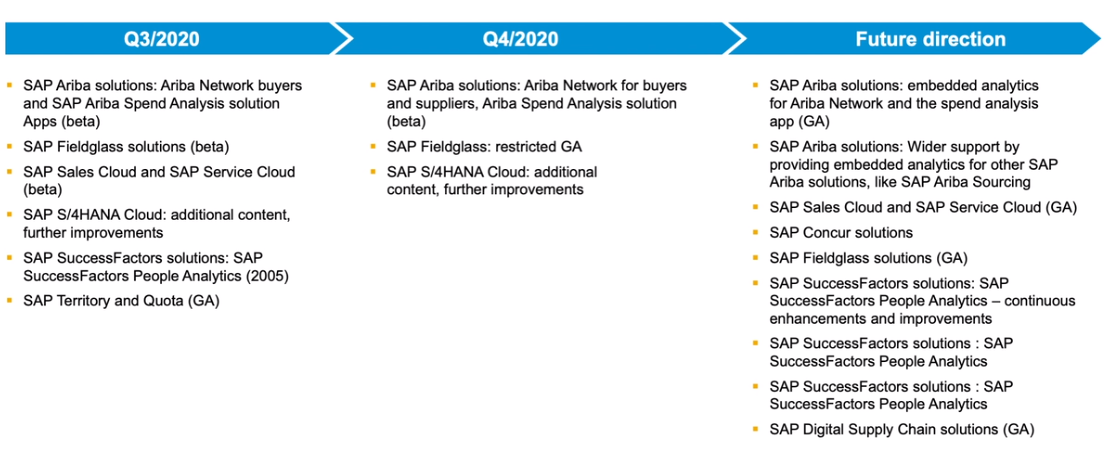 Conclusion
SAP has made the choice to bring its BI part closer to its operational part. As a result, SAP offers users the opportunity to analyse their business data directly in their daily work tool, and with minimal effort. Being able to access data in real time optimises day-to-day analysis and decision making and improves responsiveness. Much of the reporting is delivered within the tool (stories, reports, queries, CDS views, ...) and minimises the initial investment for reporting on the source.
For more information on SAP Analytics Cloud and to find out how Bilink can support you with this technology, please visit this blog, or download our SAC commercial offer.
The following two tabs change content below.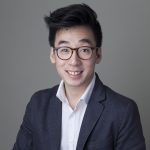 Tan-Vincent Thi
Tan-Vincent is a consultant specialised in Business Intelligence. He has a solid knowledge of the SAP BI suite and works with our customers to implement reporting solutions in BO environments.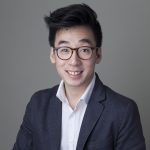 Latest articles by Tan-Vincent Thi (view all)