What is SAP Analytics Cloud?
SAP Analytics Cloud (SAC) is the cloud solution put forward by SAP in the field of analytics. Its aim is to bring together in a single platform the means to analyse data via the following uses
Business Intelligence (BI)
Predictive
Planning & consolidation
This is the first time that the publisher has provided a complete cloud solution for data visualization tools. These uses are now partially available via SAC in Software as a Service (SaaS) mode.
Among the many features offered by SAC are
The ability to integrate and import data using a dedicated driver
Tools for creating data visualisations
A set of real-time analysis tools
Performing advanced calculations with the HANA engine
Planning
SMART" tools for machine learning and predictive technologies (Discovery, Insights, Transformations, Grouping)
What are the benefits of choosing the SAP Analytics Cloud?
A. The cloud
SAP is bringing itself up to date with its competitors by offering a cloud alternative. This solution has three advantages:
Limiting the problems and costs of integration
Access the latest technologies and versions without committing to a migration project
Access to secure data centres
In this way, the user company can focus most of its resources on the BI itself and thus refrain from the whole integration and maintenance part.
B. Hybridity
In addition to this new cloud platform, SAP offers what it calls a hybrid offer. Thanks to this, the publisher offers the possibility of coexisting cloud and on-premise solutions. In concrete terms, a user company can, for example, use its data from its BusinessObjects (BO) universes with the SAC solution.
In practice, this translates into :
One license, one contract for a cloud and on premise solution. This is a real asset in an already existing BI landscape. Existing on-premise solutions can continue to exist, and will be designed to co-exist with new SAP technologies.
Scalability (upgradeability) of cloud solutions
Interoperability between SAP BO BI on premise and the cloud
A new approach to customer relations
Indeed, by having the possibility of making data partitions available via the cloud, the user company can share them with its customers in a secure manner. It can then consider selling its own data if it so wishes.
C. The SAP roadmap
Investing in the cloud means embracing the technology that SAP is investing in the most for the future.
SAP Analytics Cloud is an integral part of the SAP Leonardo offering for analytics solutions. As part of the SAP roadmap, most existing technologies and products (e.g. SAP Predictive Analytics) will be migrated to the SAC platform.
Below is a list of elements of the SAP roadmap for SAC and on premise solutions:
The BusinessObjects tools : Analysis For Office, Lumira Designer, WebI and Crystal will continue to be in the scope of innovation, with a particular focus on hybridity.
SAP Analytics Cloud will be the main solution in the area of data discovery and will take over from Lumira Discovery from 2019.
SAP Lumira 2.0 will be supported and maintained at least until 2024
A fortiori, the publisher has already planned the convergence and simplification of its tools according to the following plan:
D. Flexibility
Thanks to the multitude of connectors offered by SAP Analytics Cloud, the user company can use this platform for many existing data sources:
On premise in hybrid scenarios:

BO universes or WebI documents...
BW 7.4, SAP S/4 HANA, SAP BW/4HANA SP4

Integration of data from other cloud platforms:

SAP SuccessFactors Workforce Analytics SAP Ariba, Google BigQuery...
What about licences?
The very interesting fact to note here is that for both on premise and cloud applications, one and the same licence will be required: this is the Hybrid offer proposed from the second half of 2018.
By subscribing to the SAP Analytics Cloud, you have a single access to services, support and applications.
In terms of cloud licensing, SAP offers two types: private cloud (from 100 users) and public cloud. For each type of cloud, the user company can claim 4 different licence formulas:
SAP Analytics Hub user which corresponds to a license to access the HUB portal
Business Intelligence user which gives access to SAC's BI tools and associated on premise applications
Planning Standard user which gives access to the Planning module
Planning Professional user
To go further
In addition to this solution, SAP goes even further and offers a whole portfolio to complement and make the most of the power of this new tool:
Digital Boardroom: next generation administration portal

SAP Analytics Hub
The latter allows reports created from on-premise clients to be combined with reports from cloud solutions in a single portal. This allows for single access to company reports in a hybrid scenario.
But also, where SAC comes into its own is with its native integration with the SAP Cloud Platform (SCP), at the cost of an additional licence.
The publisher shows its willingness to develop the most complete cloud solution for BI.
In conclusion
With SAP Analytics Cloud, the publisher is making up some of the ground lost to its competitors by opting for a refreshing vision in the field of BI. Thanks to its hybrid nature and the single licence system, SAP Analytics Cloud is easy to integrate.
SAC should not be interpreted as a new attempt on the part of the editor in the field of "data visualisation", but rather as the point of convergence of its tools. The efforts that SAP is concentrating on improving it, in particular with a sustained rate of release, bear witness to this.
This tool has been developed to strengthen an already strong portfolio of analytical applications, and has the long-term goal of being the benchmark for visualisation tools for SAP.
The following two tabs change content below.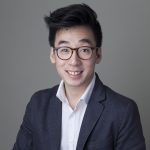 Tan-Vincent Thi
Tan-Vincent is a consultant specialised in Business Intelligence. He has a solid knowledge of the SAP BI suite and works with our customers to implement reporting solutions in BO environments.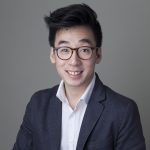 Latest articles by Tan-Vincent Thi (view all)